GoPro HERO12 Black Action Camera
Original price
R9,994.00
-
Original price
R9,994.00
Delivery time
24-48 HOUR EXPRESS SHIPPING AVAILABLE
Found a lower price? Price Matching available.
Call or WhatsApp us on 0845590801
A Boost in Battery Life and Stability
While the
GoPro HERO12 Black
features some similar hardware to its predecessor—a 27MP image sensor capable of 5.3K60 video recording—its improved battery life, HyperSmooth 6.0 technology, and expanded Bluetooth wireless further its capabilities. The image sensor can capture 27MP RAW still photos as well as 5.3K60, 4K120, and 2.7K240 video with ease. HyperSmooth 6.0 digital image stabilization with AutoBoost ensures your footage remains high-quality while reducing image cropping. The HERO12 also has improved power management to continuously record video 2x faster than previous models.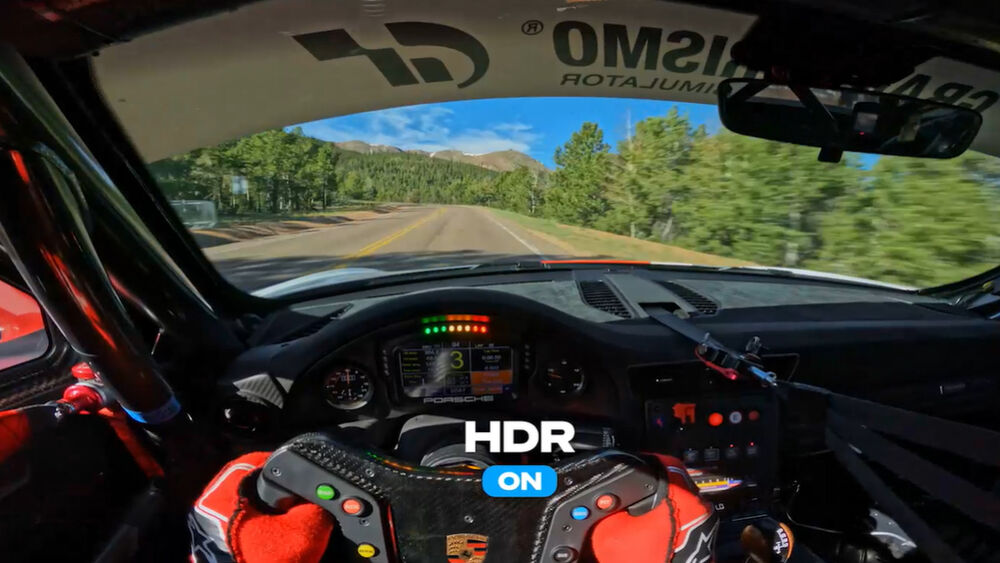 Enabled HDR for both video (5.3K and 4K) and photo modes to render more detail in your shadows and highlights. Capture up to 5.3K60 video or up to 27MP RAW photos with crisp details and cinematic image quality. You can even grab 24.7MP frames from your videos using the Quik app. Record 2.7K video at a 240 frame rate for playback at 8x slow motion.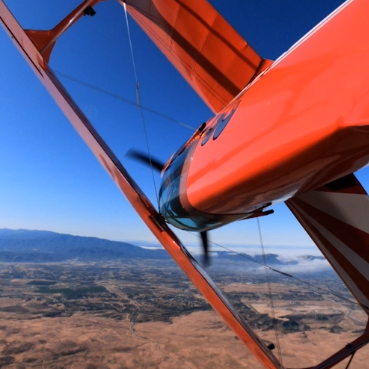 HyperSmooth 6.0 with AutoBoost
Upgraded HyperSmooth 6.0 features AutoBoost performance that reduces image cropping, which might otherwise compromise your framing. 360° Horizon Lock keeps your footage steady and level, even if your camera rotates completely.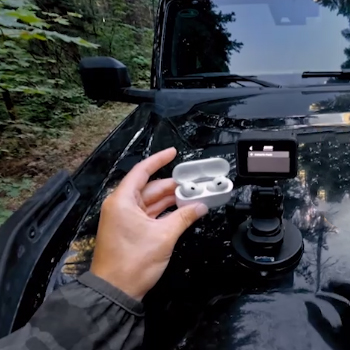 Bluetooth Audio Connectivity
Connect the HERO12 to compatible Bluetooth devices like a wireless microphone to record improved audio. You can even connect wireless headphones to either monitor your recorded audio or facilitate voice commands in noisy settings. Hear camera alerts through your headphones to confirm the HERO12 received the command.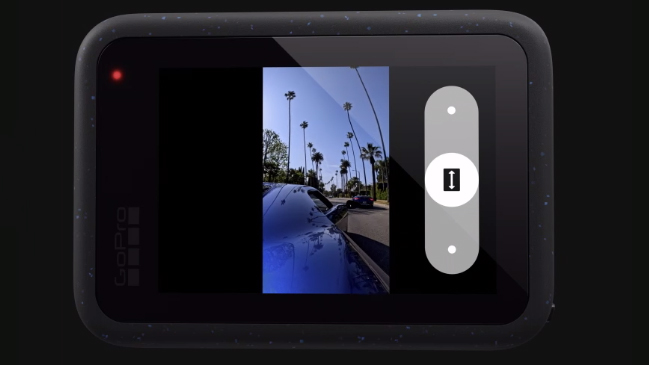 Pro or Easy Control Modes
Choose between point-and-shoot simplicity or full camera control using the HERO12's two control modes. Easy control allows you to frame your shot and hit the shutter button for a one-and-done shooting solution. Tap the 2.27" rear touchscreen to toggle between widescreen and mobile shots, slow motion, night effects, and other adjustments. Pro controls unlock the ability to fine-tune all modes, settings, and features to then set as a preset.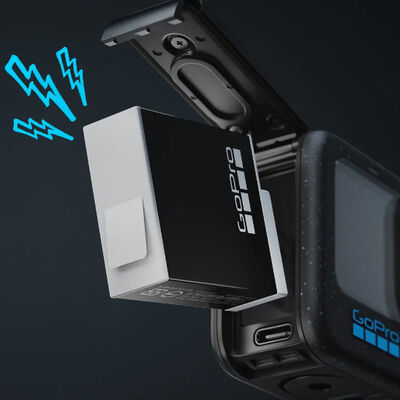 The HERO12 has better battery efficiency that, combined with the Enduro battery, delivers a 2x power longevity increase compared to the previous model. Record continuous 5.3K60 footage for 70 minutes or 1080p30 video for over 1.5 hours.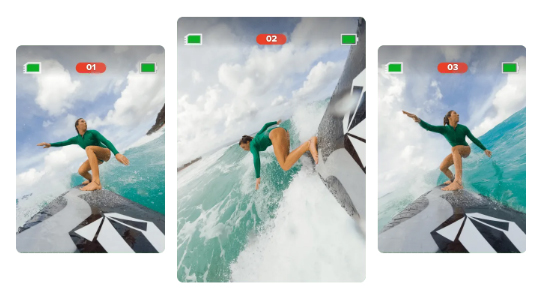 Set the interval photo tool to capture all the action at fixed intervals while you practice your tennis swing or take shots at the goal. HingSight captures up to 30s of footage before you record, so even if you press the shutter too late, you don't miss a shot. Scheduled Capture turns the GoPro on and captures a shot up to 24 hours in advance for easy photo time-lapses. Duration Capture records video clips from 15 seconds to 3 hours long.
Night Effects and Time Lapse
Star Trails uses Earth's rotation to create light trails with the stars in the sky.
Light Painting converts moving light into brushstrokes.
Vehicle Light Trails records the movement of nighttime traffic lights.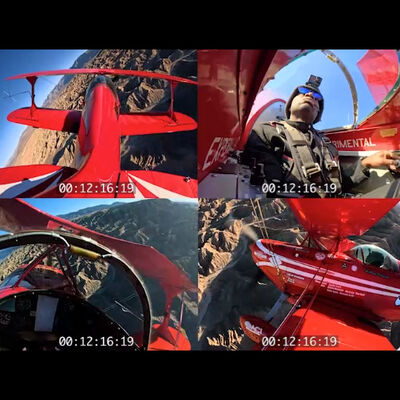 If you own more than one HERO12 you can easily sync the camera timecode to make multi-camera editing a breeze. This feature is compatible with Final Cut Pro, Adobe Premiere, and other editing software to streamline post-production.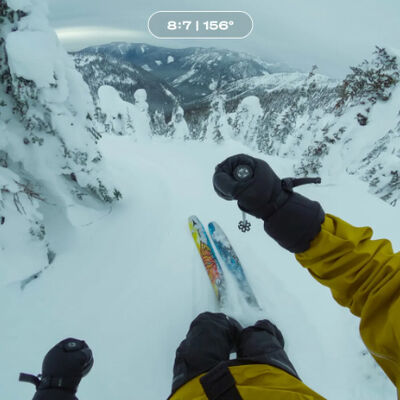 Choose between capturing 8-bit or 10-bit color for smoother gradations in your footage.
GoPro exclusive HyperView digital lens takes the 8:7 aspect ratio footage captured by the new image sensor and delivers it as a wide-angle 16:9 shot for immersive POV video.
Plug your HERO12 in when connected to your home Wi-Fi and automatically upload your footage to the cloud. A highlight video is sent to your phone and can then be edited with beat-synced music and effects.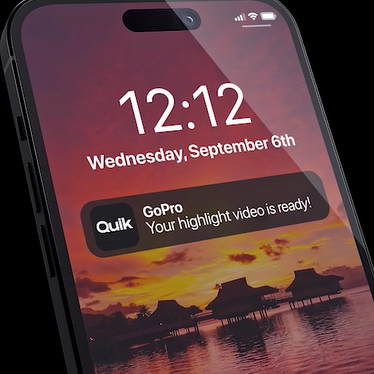 Easy-to-use tools allow you to edit your footage, tweak automatically generated highlight videos, or make your own videos from scratch. Change digital lenses after recording, zoom in on the best frames, and create thumbnails for your next social media post or YouTube video. Wirelessly upload video to your Quik app without needing to use the USB-C connection on the camera.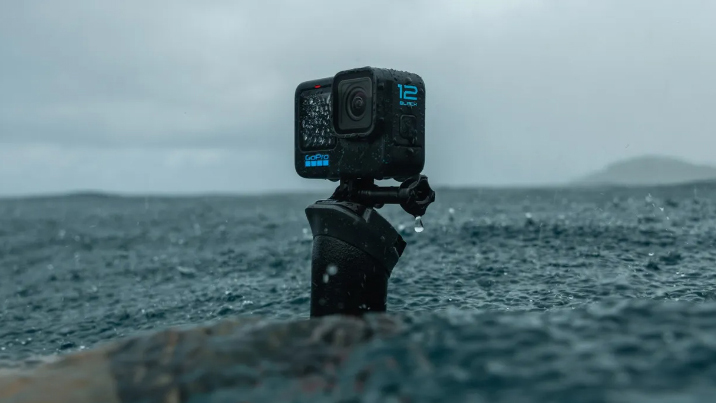 Waterproof, Weatherproof, Durable
The camera can withstand depths up to 33' on its own. A water-repelling lens cover eliminates lens flare to make photos and video crystal clear. An included rechargeable 1720mAh battery features improved cold temperature performance for inclement weather.
Shipping & Returns

WHAT ARE MY DELIVERY OPTIONS?

Xtreme Xccessories offers 4 convenient delivery options:

COURIER:

We deliver directly to your home or office, anywhere in South Africa. All delivery and tracking details are supplied to you once your order payment has been processed.

COLLECT:

You can choose to collect from our store, 6 Hely Street, Maitland, Cape Town during open hours.

CAN I ORDER FROM A LOCATION OUTSIDE SOUTH AFRICA?

Yes, you may, but extra charges will apply as standard and express delivery is only valid on deliveries made within South Africa.

DELIVERY COST AND TIME?

We offer reliable delivery services via trusted third-party courier services to anywhere in South Africa. Each parcel is packed with care and insured. We'll need your daytime address for door-to-door delivery and, once sent, provide you with the tracking number for the parcel.

DELIVERY OPTIONS*

Express Delivery (2-4 business days from R119 on orders below R1000) to anywhere in South Africa.

Ultra Express Delivery (1-2 business days from R249) to main areas only.

To arrange Saturday delivery on special request, call or WhatsApp us on 0845590801.

*TERMS & CONDITIONS

All prices are only estimates based on the flat rate incl. VAT for sending a parcel of up to 5 kg in volumetric and physical weight. We reserve the right to increase the delivery cost on any parcel that exceeds this weight accordingly.

Express Delivery prices are based on delivery to main areas like Bloemfontein, Cape Town, Durban, East London, Johannesburg, Polokwane, Port Elizabeth and Pretoria; however, surrounding areas may be excluded.

Delivery to remote areas are subject to additional charges.

The delivery periods are only estimates and exclude the collection day.

The delivery period is subject to strikes, severe weather conditions and third-party delivery services. Orders are sent within normal working hours except on weekends and/or on public holidays. We will send orders received before 14:00 on the same day, and orders received after 14:00 the following day, depending on order volumes.

Orders over R 1000 are free only on the first attempt, so ensure that you're ready to receive as extra charges may apply to parcel reroutes.

Business days are defined as Mondays to Fridays, excluding public holidays. Note that delivery to PO Boxes may take longer as parcels are handled by the South African Post Office.

CAN I CHANGE MY DELIVERY ADDRESS?

We, unfortunately, can't make changes to your delivery address once payment has been received and you have received your Payment Confirmation email.

WHO CAN SIGN FOR MY PARCEL?

Our couriers deliver door-to-door, which means that the parcel is delivered to the address and not the person unless otherwise specified. So if the parcel is delivered to the address, it is confirmed as delivered, whether left at reception, staff or security.

HOW DO I TRACK MY ORDER ONLINE?

Once we've received your order, we'll send you an email with tracking details. If in doubt, contact us... WHAT IF AN ITEM IS OUT OF STOCK / AWAITING STOCK?

Our website inventory is automatically updated multiple times daily to show if an item is "In Stock" or "Out Of Stock", however, should for any reason any goods not be in stock, we will contact you immediately to make the appropriate arrangement.

If an "Out of Stock" status appears, please feel free to call to get an estimated time of arrival. "Out of Stock" does in no way mean it's a permanent condition and it will change daily.

If some of the requested items are out of stock and others are in stock, one of our consultants will contact you to enquire if you want part or full shipment.

THE FINE PRINT

Xtreme Xccessories gives its utmost to serve customers as quickly as possible. In actual fact, it excites us to do it quicker every day. It is, however, a reality that delivery companies are sometimes subject to strikes and other delays, hence the need for more than one courier company. It is most certainly in the minority that a problem arises. Should any delay happen, we will follow up, lodge and handle queries with the particular courier company.

If you have any queries please contact sales@xtremexccessories.co.za or call or WhatsApp us on 0845590801.